Pitch the best story on that impossible deadline with enough time to revise
and share it- before the big presentation. Introducing our Multi Hand-Crafted
Process, proven over 15 years, 13,000 storyboards, 7000 key visuals and 250
leading advertising agencies.
Start a Job
CASE STUDIES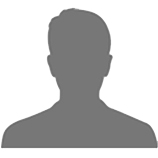 I personally worked with Storyboards Online over an intensive three day period for a pitch they do great work and I will definitely use them again
RICH SILVERSTEIN
Goodby Silverstein
ABOUT

Welcome to Storyboards Online

With over 15 years experience working with global brands and leading creative agencies, we still obsess over turning your ideas into compelling visual stories. Whether you need custom artwork for storyboards, comps & key visuals, illustrations and animatics, know that you're in good hands as you'll be working with the industry's leading Storyboard illustrators. We work tirelessly focusing on the small details, expressions, composition, mood and other dramatic techniques to create more emotional connections to your idea- that is the art of storytelling.


The Art of Collaboration

Its simple formula, great visual stories + easy-to-use platform to get them + exceptional service = client satisfaction. From your initial creative brief to making a sketchboard notation to even posting comments on our website from your mobile phone, we offer the latest collaboration tools and technology to put the power of an entire art production studio at your fingertips. We take daily stock in your feedback and hope you continue to demand the highest quality from us. Think of us as like a seasoned creative partner that you can always rely on when it matters. We won't let you down as our producers can offer you anything from budgets to schedules to recommendations for storyboard styles, mediums and processes.
Call us today to find out more about this and
our complete range of storyboard services.
SERVICES
STORYBOARDS
ILLUSTRATIONS
ANIMATIC ARTWORK
COMPS/ KEY VISUALS
MEET OUR TEAM
FAQ
Have a Question?
If you have any questions you can ask below or enter what your looking for
CONTACT
Call us. We'd love to talk about your latest project.
New York
347 5th Ave Suite 1402-256
New York, NY 10016
P/646-604-8444
Miami
P.O. Box 678
Fort Lauderdale, FL 33302
P/954.462.4000
Chicago
635 N. Michigan Ave, #2400,
Chicago, Il 60611
P/312 -527-7000
Burbank
413 N. Moss Street, 2nd Floor,
Burbank, CA 91502
P/818.842-0800
hello@storyboards.com
Discover the most popular styles that are helping win pitches.
Download free 2015 Style Guide
CLOSE
"It's not a newsletter–it's a crash course in storytelling!"
Check out work that's helping win pitches-not shown on our website

Storytelling tips and tactics that show you how to tell your story

Check out the latest artists and styles-before anyone else

All emails get sent your inbox
We will never give out your email address - unless the government forces us :)
Success
You are now subscribed.
Continue