It's not often that you see illustrations used in brand campaigns these days. But for that very reason, it has shown to be a great way to make your advertising and marketing stand out, capturing attention and eliciting an emotional response from the viewer.  
Want Proof?   
The creative folks at Weber Shandwick wanted to breathe some life to the Breathe Right Strips Nasal Strips' Facebook page, so they hired us for some digital Illustration and animation magic. The objective; Create six illustrations and four GIFs that start a conversation on their social media channel, drive awareness, and generate engagement.  Our talented artists got to work, and with some amazing wrist genetics and a dash of animation wizardry, the final campaign delivered some solid numbers.  With over three million views, 300,000 likes, and 17,000 shares— the work is a prime example of a GIF that keeps on giving!
The illustrated and animated campaign is also a perfect example of how a brand serves its audiences by entertaining on issues that matter in their universe, even if it's only tangentially related to the brand.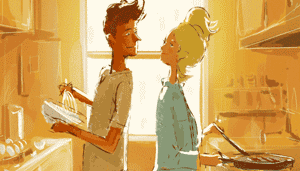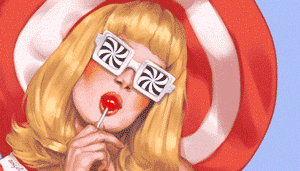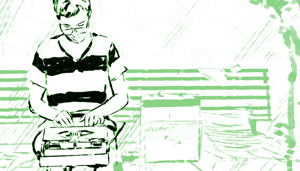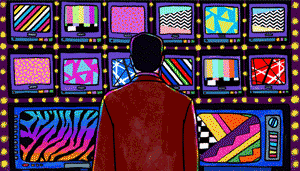 [ 
GIFs are easy to consume and this makes them very attractive to any brand trying to meet the audience's content needs. GIFs are shared across social media and spark conversations around the moment far more than any other type of media. Based on our data, GIFs typically generate seven times the views and engagement of a video from the same event.
According to Twitter, people shared more than 100 million GIFs in 2015 through tweets and direct messages, and we are not expecting this number to reduce this year.
Today's consumer is hyper-connected and fueled by the digital economy. To stay relevant, brands must move at the speed of the consumer and keep pace with their dynamic mindset.
From hand-drawn to digital manipulations, the power of illustration, static or as a GIF cannot be underestimated when done well.
Illustrated content and animated GIFs are just two ways successful brands are delighting customers with new or innovative content.  Stay tuned next week and see how 360-degree animations are enhancing a brand's message in social media.